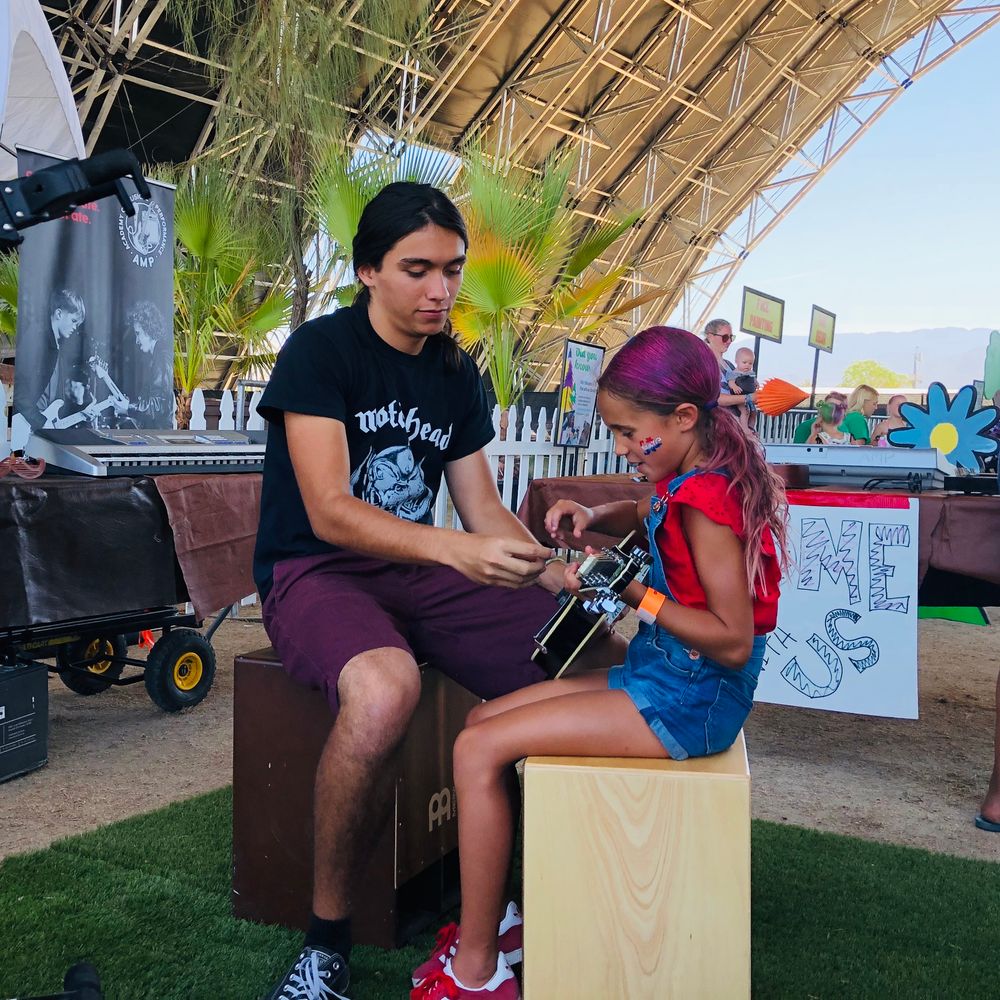 AMP's Instrument Zoo
Community outreach programming
The AMP Instrument Zoo is a petting zoo — for instruments! AMP sets up a zoo of instruments at community events, giving people the opportunity to play an instrument for the first (or millionth) time! Current and former AMP students and instructors are on-site to show people the basics of playing the ukulele, guitar, piano, autoharp, handdrums, and many more!
Contact us today to inquire about having an AMP Instrument Zoo at your event! Give members of your community the first spark of music.
info@ampcv.org
AMP Instrument Zoo Stories
Will Sturgeon,  former AMP Director:  "On our first day at Stagecoach 2019, a young girl came up to the Instrument Zoo and began playing guitar. When we engaged her in conversation, she told us that she had attended Stagecoach last year and played a guitar for the first time ever at AMP's 2018 Instrument Zoo at the Half Pint. After Stagecoach last year, she convinced her parents to get her a guitar and guitar lessons and has since started playing the guitar! The AMP Instrument Zoo was one of her first stops back at Stagecoach this year. This is why we do our Instrument Zoo — to give people young and old the spark of music."