The Academy of Musical Performance (AMP) is a contemporary music education program whose goal is to enrich the lives of young musicians age 10-18 living in the Coachella Valley by fostering productivity and social responsibility through creativity, communication and collaboration in the development and enhancement of musical performance and concert production skills through participation in a "rock band" style educational setting.  
AMP is known for its outstanding summer program where kids can learn the art of performance in a small rock band format. Our young musicians hone their skills by participating in master classes, songwriting sessions, band rehearsals and  live performance classes and all while creating,  communicating and collaborating through the beauty of music!  It is our goal to make sure all of our students achieve all of their musical aspirations. Due to high demand,  AMP added an after-school program in 2016, AMP Fall & AMP Spring, to continue the rock band education and experience throughout the school year. AMP students have now played at major venues and events such as the Stagecoach Music Festival, Pappy and Harriet's, Tachevah, the McCallum Theatre, PBS' Celebration of Music, the 111 Music Festival, the Tamale Festival, the Date Shed, the Hard Rock, the Hood, Big Rock Pub, the Tour de Palm Springs, and many more.
Started in 2015, Academy of Musical Performance (AMP) is open to Coachella Valley teens in 6th through 12th grade. With year-round after school music programs, private lessons, community performances, and our well-known intensive three-week summer camp to help young musicians hone their performance and concert production skills, write songs, rehearse, attend workshops, individual instruction, and live performances.  
From singing to writing songs, learning about production and how to market a band, AMP Summer Camp is a complete musical experience led by local noted musician Humberto Vela and a host of talented instructors. Participating emerging musicians create, communicate, and collaborate on original and cover music in bands, culminating in a Final Showcase where all bands from the program perform. 
AMP Summer Camp 2022 runs from July 11 - July 29, with the Final Showcase on Saturday, July 30.  Camp takes place at Hope Center located on Portola in Palm Desert, Monday - Friday from 10am to 5pm.  Accepted students are expected to attend all days of camp.  
AMP Board Members Stephanie Greene & Daniel Duardo Discuss AMP Summer Camp on KESQ's Eye on the Desert with Patrick Evans.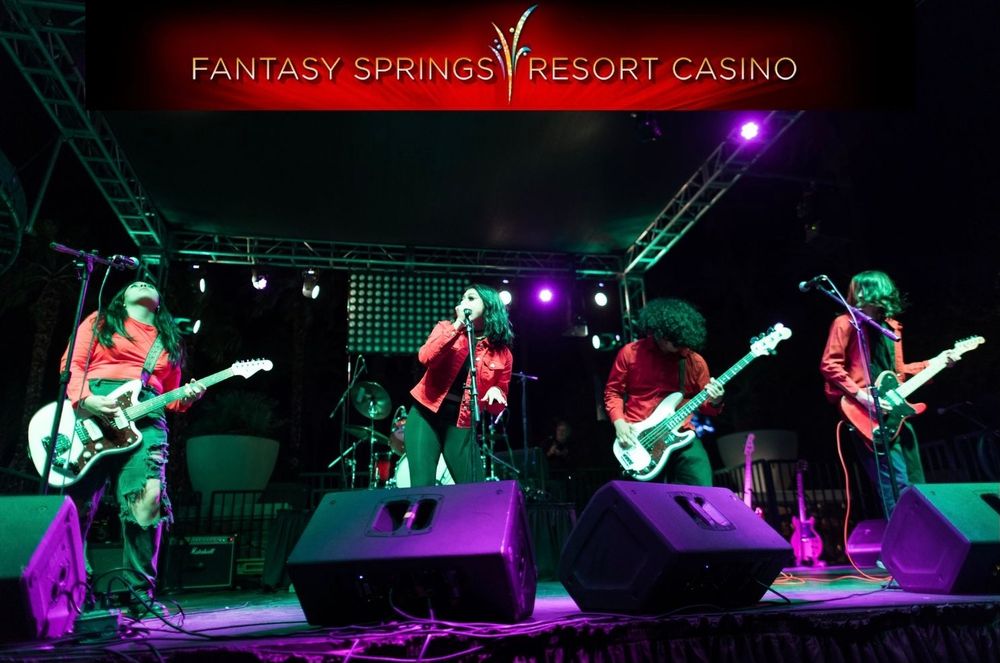 New to AMP? Watch our introduction video to learn all about it!